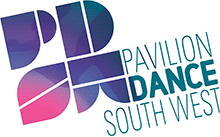 Things are coming together for our Health and Wellbeing Event on 12th June and we're so grateful to all the local charities and organisations that will be involved in the day. We are super excited about the workshops that are planned for the girls to participate in so here's a sneak peak as to what's on offer....
Dance Workshop – Pavilion Dance South West are supporting Marissa McCallam to lead a fun Urban Commercial dance class. The workshop will explore a mixture of House, Hip Hop, Commercial, Waacking, Salsa and Dancehall with a fitness focus. All abilities will be welcome.
Skincare Demo – Melanie is a mobile bridal hair and makeup artist. She set up her business in January 2008 and has seen it grow from a part-time venture into a full-time role, working on proms and photo shoots for local photographers as well as weddings and christenings. Mel started as a volunteer and to work on a professional basis for the Shine Project over 6 years ago and has been a huge support. She says she loves seeing how the Shine course can benefit girls with all different aspects of their well-being. Mel will be demonstrating how to look after your skin and offering a space for questions and guidance.
Mindfulness Workshop - Sharon Hartwell MA MBACP DipCBT, is Associate Chaplain at Bournemouth University. She is also an experienced Counsellor and Counselling Supervisor. This workshop will look at how we can mindfully maintain improved mental health. Mindfulness is about allowing us to see the present moment clearly. When we do that, it can positively influence the way we see their lives and ourselves.
Electronic Music Workshop – AimCommunity has been operating from East Howe Youth Centre since May 2015. AIMCentral is now a mecca for the Performing Arts with high spec industry standard music studios, recording rooms, animation, film and music tech studios, dance, drama and art spaces. AimCommunity will be leading a workshop that will explore electronic music encouraging the young people to experiment with fruit and electronic sounds - literally making fruit sing. As an example, an apple will be hooked into a circuit to create a musical loop. We want to encourage young women to think outside the box as to what they can achieve when they put their minds to it! The session will be led by the wired for sound electronically brilliant Tiff Wheaton-Green.
Drama Workshop – Emma Nias, Education Officer and Youth Theatre Leader at the Bournemouth Pavilion Theatre, will be running a drama based workshop that aims to build confidence and improve self-esteem. Fun games and short exercises will enable the girls to begin to create their very own toolkit in confidence. They will learn drama techniques whilst having fun and celebrating their strengths, goals and who they are! Feeling shy? Don't worry, these drama workshops are designed for everyone, including those who may be feeling a little anxious or have little experience in drama.